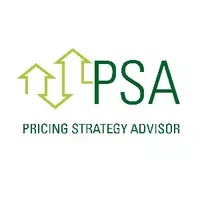 Real Estate Contingency
Real Estate Contingency is an additional requirement that must be satisfied in order to make a contract binding.  Contingencies in the real estate purchase offer can help to protect homebuyers when making real estate offers.  To clarify, Real Estate Contingencies make the purchase offer dependent upon additional requirements being met, moreover when a specific action or condition must be met in order for the contract to be binding and is outlined within the clause in the real estate offer.
Real Estate Contingencies
Real Estate Contingencies can help to protect homebuyers. There is no set maximum number of contingencies, however,  purchase offers that have numerous requirements can appeal less attractive and pose more risk to sellers. This can be especially true in competitive markets favoring sellers, where multiple offers are coming in. Fewer contingencies for the seller might seem more appealing, thus driving the sellers to accept other purchase offers.
Common Contingencies
Common Contingencies in Real Estate are title contingency, appraisal contingency, home inspection contingency, and loan approval contingency. There are of course many others that buyers request as well.  It is important to know that real estate contingencies can help to protect buyers. 
Real Estate Contingencies in Competitive Markets
Additionally, contingencies can make offers less appealing in competitive markets favoring sellers. For example,  when a real estate offer for the asking price comes in that is contingent upon financing at the same time as a real estate offer that is not contingent upon financing for the asking price, the seller would most likely take the offer that is not contingent upon financing to avoid risk in contract falling through. Real Estate Buyers Agents can help homebuyers to evaluate and advise about the competitiveness of the real estate offer in the current market conditions. When making offers with multiple contingencies, it is suggested buyers understand the competitiveness in the market. In real estate markets favoring sellers, buyers should discuss with their buyers' agent options and ideas to make offers more competitive, possibly a higher price offer, a larger earnest money deposit, a fast closing,  fewer seller concessions, etc.
In summary, a real estate contingency is a clause in the real estate purchase offer that makes the offer contingent upon additional requirements. Contingencies in real estate can help to protect real estate buyers, but can also make offers less appealing to sellers, especially in competitive markets that favor sellers.
Contact Missouri Real Estate Agent Christy King with your South Missouri Real Estate Buying and Selling Needs.
[wpl_addon_crm_form]